Funds raised through our primary fundraisers – the jog-a-thon in the fall, butter braid & greenery sales in the winter, and the spring concert – account for about 4% of our annual budget. $30,000 makes an enormous impact on the quality of programs we are able to offer, and we are so grateful for the participation of our BHCA families. 
Concert Fundraiser
BHCA hosts an annual concert of a nationally-known recording artist. This event is one of our primary fundraisers for the year, and is a wonderful outreach opportunity as we bring in attendees from all around the Black Hills.
We are grateful for the support of area businesses as 2022 concert sponsors. For information about supporting BHCA as a concert sponsor, please call (605)722-1276 or email ljones@blackhillschristianacademy.com.
Thank you to our concert sponsors!
Silver ($2,500)
Countryside Church
KSLT & The Breeze
Bronze ($1,000)
Amann Dental
Carpet Buyers Outlet
Financial Benefits
Fremont Custom Homes
Landmark Realty
Meyer Dana Orthodontics
State Farm – Gregg Fullerton
Triangle D Custom Cabinetry
Hall of Fame ($500)
Beck's Nursery
Black Hills Equipment Rental
Chevron
Fasse Family
Foltz & Sons
Haak Family
Holiday Inn
Quik Signs
RecStation.net
Roughlock Auto
Spearfish Forest Products
Sue Cramer Real Estate
Advocate ($300)
All Balanced Bookkeeping
Auto Choice
Bunneys Body & Collision Repair Inc.
First Interstate Bank – Spearfish
Jackson Dental
Lou-Lon Construction
Quinn's Painting

Century ($100)
Coreen Lerwick-State Farm Insurance
Culver's
Dakota Title
Eagle Aviation Inc.
Gene's Lock Shop
Iszler Family
Leavitt Heartland
Lookout Security, LLC
Peak Motion Physical Therapy
Pioneer Bank & Trust
Schuldt Family
Spearfish Physical Therapy
Vigilant Business Solutions
Annual Jog-a-Thon
Jog-a-Thon 2022-2023:
Saturday, September 17, 2022
8:30 am
Black Hills State University outdoor track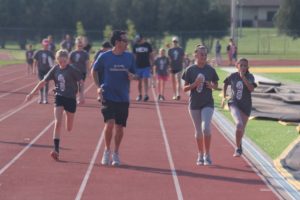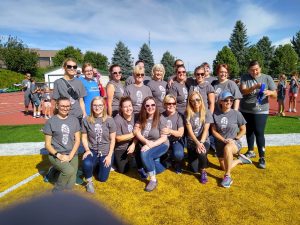 Butter Braid
Fall 2022
Information to come
Greenery
Fall 2022
Information to come